Check out this selection of nonfiction books for your reading list in the new year.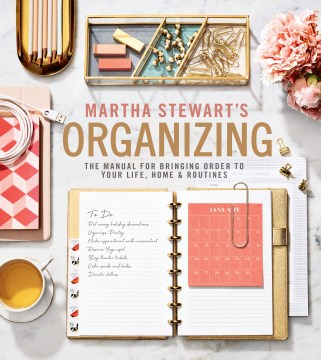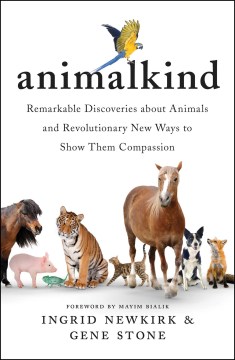 01/07: Martha Stewart's Organizing: The Manual for Bringing Order to Your Life, Home & Routines by Martha Stewart – The ultimate guide to getting your life in order&;with hundreds of practical and empowering ideas, projects, and tips&;from America&;s most trusted lifestyle authority.
01/07: Animalkind: Remarkable Discoveries About Animals and Revolutionary New Ways to Show Them Compassion by Ingrid Newkirk & Gene Stone – The founder and president of PETA and a bestselling author pair their tour of the astounding lives of animals with a guide to the exciting new tools that allow humans to avoid using or abusing animals as we once did. Animalkind is a fascinating study of why our fellow living beings deserve our respect, and moreover, the steps every reader can take to put this new understanding into action.
01/07:The Phantom Prince: My Life With Ted Bundy, Updated and Expanded Edition by Elizabeth Kendall & Molly Kendall – An updated, expanded edition of the author's 1981 memoir detailing her six-year relationship with serial killer Ted Bundy, which was the basis for the Amazon Original docuseries, includes a new introduction and a new afterword by the author, never-before-seen photos, and a startling new chapter from the author's daughter.
01/07: Successful Aging: A Neuroscientist Explores the Power and Potential of Our Lives by Daniel J. Levitin – A leading neuroscientist and best-selling author examines how to make the most of our post-60 years by examining those who age joyously and discussing resilience strategies and practical, cognitive enhancing tricks. Levitin turns his keen insights to what happens in our brains as we age, what you can do to make the most of your seventies, eighties, and nineties today no matter how old you are now.

01/14: Elemental Knits: A Perennial Knitwear Collection by Courtney Spainhower – This book is for women who aspire to be ever stylish, more comfortable, and less wasteful. A collection of 20 customizable knitting patterns counsels do-it-yourself crafters on how to select practical patterns and fibers while creating wardrobe-enhancing fashions for different times of the year.
01/14: Brain Wash: Detox Your Mind for Clearer Thinking, Deeper Relationships, and Lasting Happiness by David Perlmutter & Austin Perlmutter – The #1 New York Times best-selling author of Grain Brain and his son, also a medical doctor, explore how modern culture threatens to rewire our brains and damage our health, offering a practical plan for healing.

01/21: Murder Your Darlings: And other gentle Writing Advice from Aristotle to Zinsser by Roy Peter Clark – From an influential American writing teacher comes a collection of 50 of the best writing strategies distilled from 50 writing and language books—from Aristotle to Strunk and White.
01/28: A Game of Birds and Wolves: The Ingenious Young Women Whose Secret Board Game Helped Win World War II by Simon Parkin – Tells the triumphant story of a group of young women who helped devised a winning strategy to defeat the Nazi U-boats and deliver a decisive victory in the Battle of the Atlantic.
~Semanur