Posted by andrewfieldlibrarian in Uncategorized.
Tags: Fiction, literature, Novels, Russian lit, Tolstoy
2 comments
Tolstoy
In this blog post, I want to argue that the classics are not just immense tomes that accrue dust on the shelf of the library or a bookshelf, but are instead living, breathing documents that reflect back to us our humanity.  I'm starting with this lofty statement, because recently I have become obsessed with the 19th century Russian novelist Leo Tolstoy, who was born in 1828 and died in 1910.  Tolstoy was an outsized personality, and he was not only a great novelist but also, following a moral crisis in his forties, a Christian anarchist and pacifist.
But although I find Tolstoy's detours into anarchism, Christianity and pacifism interesting (his advocacy of non-violent resistance was a great influence on Gandhi), I have to say that it is his novels that really excite me.  Anna Karenina, for example, which I finished about a month ago, was this really amazing exploration of one woman in Russian society who bucked the norms (she was a married woman who fell in love with another man) and then had to face the tragic consequences.  There were scenes in that novel that felt so true to life – it was such a remarkable and uncanny reading experience.  (Isaac Babel, another famous Russian writer, once wrote that "If the world could write itself, it would write like Tolstoy.")
One of the best things about the book was the way the characters changed and aged.  I think characters changing is one of the hardest things to pull off in a novel, because the novelist really needs to give a fine-grained and textured evocation of the interior lives of the characters in order for us to fully believe in the changes they undergo.  They also must know their characters so fully and deeply to really convey how they change.  In other words, he or she must be able to see into the minds and hearts of other fictional people – to be a very deep psychologist.  I thought Tolstoy was so good at doing just that, and for that reason his characters felt so utterly real, and I really cared about them.  In the fate of Anna, we could see our own foibles and passions reflected.
There is a scene near the end of the novel, where Anna is riding on a train.  I don't want to give too much away, but it is a very tumultuous moment and time in her life, and Tolstoy gives us Anna's inner monologue – the kind of scattered, fragmented thoughts that populate her mind as she looks out the train window and melds her inner world with the world she sees.  It is so well done – we feel like we are actually privy to another person's thoughts, and the thoughts feel so real, so like our own thinking, that it is impossible not to empathize with Anna's state of mind.  The novel reflects back to us our own humanity – it allows us to see our own selves more capaciously – and at the same allows us to empathize deeply with Anna.  It is truly a heart-wrenching moment.
And that's the thing – Anna Karenina is a classic.  But this does not mean a big book that no one reads anymore, or shouldn't read anymore!   Instead, it is this very profound, wonderful, fresh and moving story about families and individuals, set against a vast panorama of Russian society in the 19th century.  That's one of the things I've learned from reading Anna Karenina, and now War and Peace, which I've read about half of – the classics are classics because they are fabulous!!!  They are timeless snapshots of fictive life, and they demand to be read.  They can be challenging and fun at the same time, but they are not just boring books that no one reads anymore.  Instead, they are deep explorations of what it means to be human, to be thinking and feeling beings, with crises, problems, and dreams.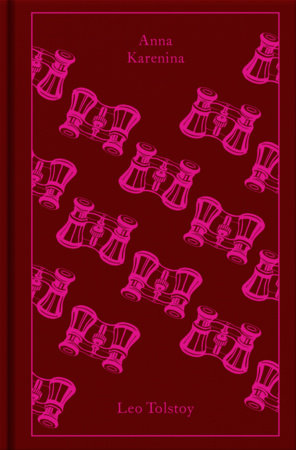 Posted by andrewfieldlibrarian in Top Ten of 2017.
Tags: Bob Dylan, British Lit, Buddhism, Judaism, Mental Health, Novels, Russian Literature, Twentieth Century Art
add a comment
1. Anna Karenina – Leo Tolstoy
This is my first time reading this gargantuan novel, and I have to say it is one of my favorite novels I"ve ever read.  The book feels so close to life, and each character is so robust, so vivid, and so memorable.  A must read for novel-readers of all stripes.  
2. Night of Fire – Colin Thubron
I loved almost every aspect of this novel.  It centers around a house fire that kills each of the house's inhabitants, and each chapter begins with the fateful fire and one character's experience of the fire (each chapter also ends with the character just before death or even during death somehow). But the majority of each chapter is taken up with narrating pivotal moments in the lives of each character, often having to do with love affairs or familial relationships or friendships.
3. The Black Prince – Iris Murdoch
This is a disturbing, funny and very dark novel about a retired English tax-collector who wishes to get away to write his "great novel," but he gets progressively more embroiled in life, in the messiness and cacophony of life – and at a certain point he falls ridiculously and disturbingly in love with his best friend's daughter.  
4. A Living Covenant: the Innovative Spirit in Traditional Judaism– David Hartman
A wonderful book about productive ways to interpret various aspects of Judaism so as to make it into a living practice. Hartman is an astonishingly fertile and strong thinker, and I loved seeing him wrestle with his own Jewish influences, as well as work to make Judaism something viable for modern times.
5.  Why Buddhism is True: the Science and Philosophy of Meditation and Enlightenment – Robert Wright
Although the title is kind of noxious, this was a fascinating book about the relationship between evolutionary psychology and mindfulness meditation.  
6.  The Dream Colony: A Life in Art – Walter Hopps
Hopps was a famous curator of 20th century art – he was the first to put on a show of Pop Art, and he curated some amazingly early and deservedly famous shows of Joseph Cornell and Marcel Duchamp. But aside from all of his accolades, Hopps himself, in all of his zaniness, was such a fabulous and engaging storyteller, that the book was difficult to put down. He also had a seemingly photographic memory of the shows he put on, so we're really given insight into what it was like to curate some huge and important shows of American art.
7.  Family Lexicon – Natalie Ginsburg
This book takes place in Italy during the 1920's and World War II.  It is a memoir of sorts, about Ginsburg's family.  Her family, especially her father, is hilarious and memorable, and I found the book to be funny, wry, and sad.  Although the historical background proves to be momentous to the story, we are presented more with the minutia of Ginsburg's family's everyday life rather than history on a grand scale.      
8. Building Stories – Chris Ware
This is an absolutely amazing graphic novel, in design and content, about the inhabitants of an apartment building in Chicago.  It especially focuses in on one inhabitant, a woman who lives alone and works at a florist, and then later catches up with her and her family life.  The work is not irreverent in the way Ware's early work is – it is quiet and serious and lovely.  I loved and was moved by every frame.
9.  Making Sense of Madness: Contesting the Meaning of Schizophrenia – Jim Geekie and John Read\
There should be more books like this. The book is accessible, humane, and challenging, and primarily written for the lay person. As someone with a family member who had schizophrenia, I felt I was able to understand the illness better.  The authors are skilled at communicating complicated concepts in non-clinical terminology. There is also a great chapter on the subjective experience of madness, using excerpts from client interviews.
10. Invisible Now: Bob Dylan in the 1960's
This was the best book I've read so far about Dylan.  It focuses on Dylan's body of work in the 60's, and challenged me to think anew about my favorite musician.