Posted by andrewfieldlibrarian in Uncategorized.
Tags: Local Authors, Winter Reading Bingo
add a comment
So, as readers of Read it or Weep have come to learn, we are playing Winter Reading Bingo here at Rocky River Public Library.  Earn a bingo square by completing the (fun and edifying) task.  One of the bingo squares, which I"ll focus on in the blog post, is to read a local author.  But which local author, you say?
With so many wonderful Ohio authors to choose from, here are a few to get you started.
Three novels by Toni Morrison (click on the book to take you to the catalog):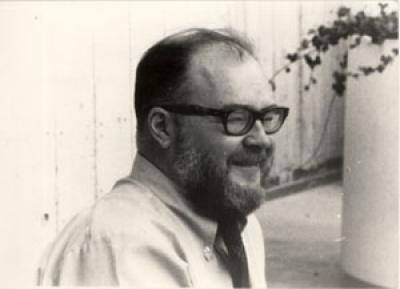 Collected Poems by James Wright, newly acquired by RRPL:
Two collections of novels by Dawn Powell (you could read just one novel in the book – each book has a few novels by her):
Some links to Ohio authors:
http://ohiocenterforthebook.org/ohio-authors/
https://en.wikipedia.org/wiki/Category:Writers_from_Ohio
https://www.goodreads.com/shelf/show/ohio-authors
https://www.goodreads.com/list/show/31954.Ohio_Authors
Posted by Megan in Historical Fiction, Literary Fiction.
Tags: Best seller, Local Authors, The Paris Wife
add a comment
Last night Paula McLain, author of the New York Times bestseller The Paris Wife spoke to a full house at Rocky River Public Library. I'll confess, I almost didn't go because I haven't read the book yet. I am so glad that my desire to hear an author speak and get a book signed was greater than my desire to be lazy. Paula McClain was charming, engaging, and contagiously passionate about the inspiration behind her book-Hemingway's first wife, Hadley Richardson. She made me want to run home and dive right into Hadley's world (after Project Runway, of course).
McLain discussed everything from the inspiration for the book (reading A Moveable Feast by Hemingway), to her research process(she didn't know what she was getting herself into when she began), to her opinions on Hemingway's poetry (apparently it's dreadful). She read snippets of Ernest's and Hadley's letters as well as a particularly stressful passage from her book. During the Q & A session she revealed that the subject of her next book is Marie Curie. Afterwards while signing books she further revealed to a select few where she gets her fabulous haircut and where she found her awesome handbag.
What a lovely evening! Just hanging out with a famous (and local) author talking about Hemingway, handbags and haircuts. How cool is that?
If you haven't read The Paris Wife yet, I think you probably should. I think this weekend I will head to a cafe and enjoy my signed copy with a latte and a scone.
˜Megan