These are the books we are adding to our collection this week. Click on the ORANGE text to go to our catalog and place a hold today!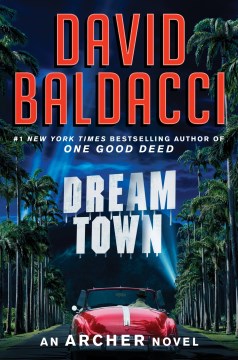 DREAM TOWN by David Baldacci – World War II veteran and private investigator Aloysius Archer becomes enmeshed in a lethal, extended web of murder and deceit in 1953 Los Angeles, in the third novel of the series following A Gambling Man.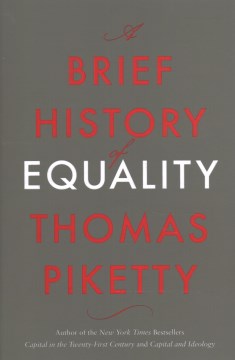 A BRIEF HISTORY OF EQUALITY by Thomas Piketty – The world's leading authority on economic inequality presents a concise history of the historical progress towards equality in the face of crises, violence and social struggle and charts a path forward towards greater economic justice.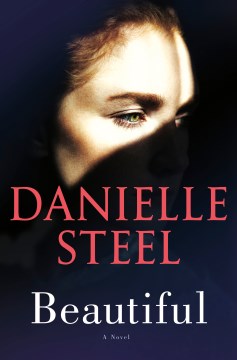 BEAUTIFUL by Danielle Steel – A famous, young model has her appearance forever altered and loses the people she loves most in a terrorist attack and changes the course and purpose of her life after reading a revealing letter that accompanied her mother's will.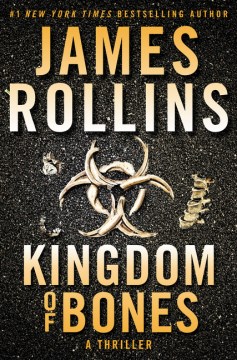 KINGDOM OF BONES by James Rollins – When an insidious phenomenon spreads from a cursed sight in the African jungle called the Kingdom of Bones, scientific warriors Commander Gray Pierce and Sigma Force must head off a global catastrophe and uncover the shattering secret at the heart of the African continent.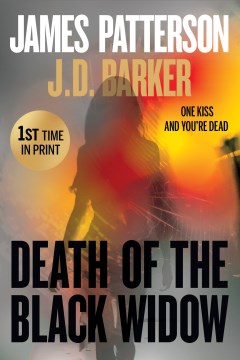 DEATH OF THE BLACK WIDOW by James Patterson & J.D. Barker – A case from his very first night on the job, where a woman bludgeoned her kidnapper and then vanished, still haunts a Detroit detective years later and he discovers he is not alone in his search.
THE MEMORY LIBRARIAN: AND OTHER STORIES OF DIRTY COMPUTER by Janelle Monae – In a totalitarian world where thoughts—as a means of self-conception—are controlled or erased by a select few, and your life is dictated by those who feel they have the right to decide your fate, Jane 57821 remembers and breaks free.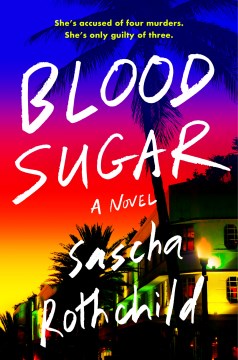 BLOOD SUGAR by Sascha Rothchild – Although she did kill three people, an animal-loving Miami therapist with a successful practice is accused of murdering her husband, who she actually did not kill, in a new novel from an Emmy-nominated screenwriter of GLOW and The Bold Type.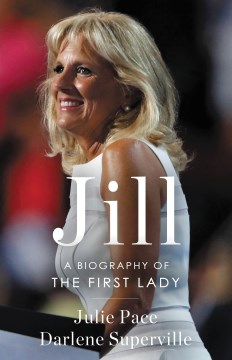 JILL: A BIOGRAPHY OF THE FIRST LADY by Julie Pace & Darlene Superville – The Washington Bureau Chief for The Associated Press examines the life of first lady Dr. Jill Biden in her roles as wife, mother and educator over 40 years in the public spotlight.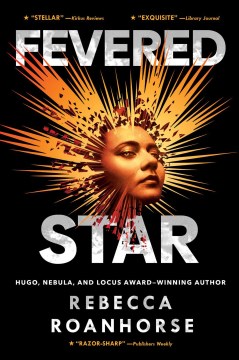 FEVERED STAR by Rebecca Roanhorse – Welcome back to the fantasy series of the decade in Fevered Star—book two of Between Earth and Sky. Living avatars, Serapio and Naranpa, fight to stay human in the face of changes that will transform the great city of Tova as tense alliances form and far-away enemies gather, in the second novel of the series.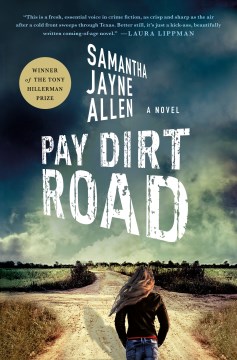 PAY DIRT ROAD by Samantha Jayne Allen – Lured into the family business—a private investigation firm—by her supposed-to-be-retired grandfather, Annie McIntyre, while looking into the disappearance of waitress, finds herself identifying with the victim in increasingly, unsettling ways and must confront her own past to survive this case.
~Semanur