Here some of the new exciting releases for you to take a look at this week!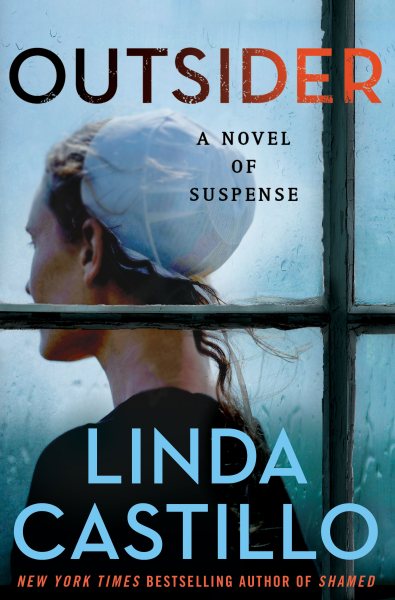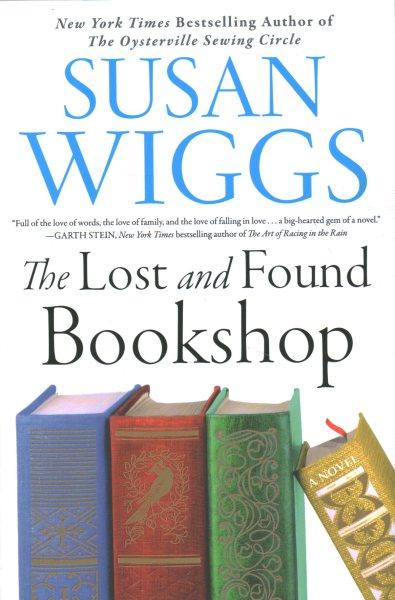 The Beauty in Breaking by Michele Harper – A female, African American ER physician describes how her own life and encounters with her patients led her to realize that every human is broken and how recognizing that and moving towards a place of healing can bring peace and happiness.
Outsider by Linda Castillo – A follow-up to the best-selling Shamed finds Kate Burkholder helping a friend from the police academy go into hiding among the Amish to avoid vengeful rogue cops who have wrongly accused her of murdering an undercover officer.
The Lost and Found Bookshop by Susan Wiggs – Inheriting her mother's San Francisco bookshop in the wake of a tragedy, Natalie bonds with her ailing grandfather and hires a contractor to perform repairs before unexpected discoveries connect her to the community and family secrets.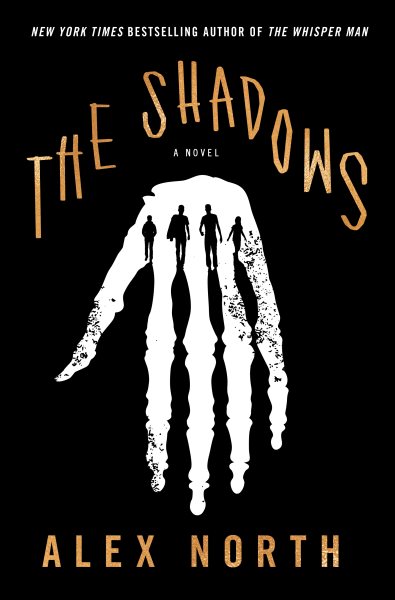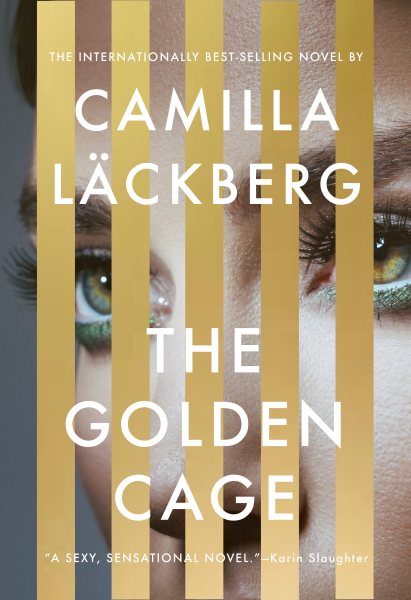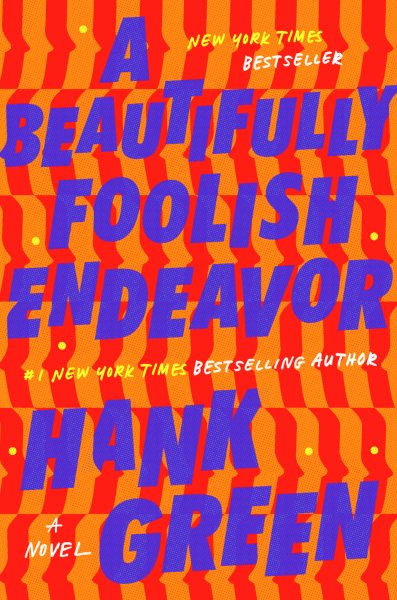 The Shadows by Alex North – Forced by his mother's failing health to return to the hometown where a misfit friend committed a shocking murder 25 years earlier, Paul learns about an investigation into a local copycat before realizing he is being followed.
The Golden Cage by Camilla Läckberg – Discovering that the privileged husband for whom she sacrificed everything has been having an affair, an emotionally and financially devastated woman orchestrates a daring plot for revenge. By the award-winning author of the Fjallbacka series.
A Beautifully Foolish Endeavor by Hank Green – A sequel to An Absolutely Remarkable Thing finds Andy assuming a late April's speaking tour in the aftermath of the Carls's departure, while Miranda infiltrates a new scientific operation that poses consequences beyond her comprehension.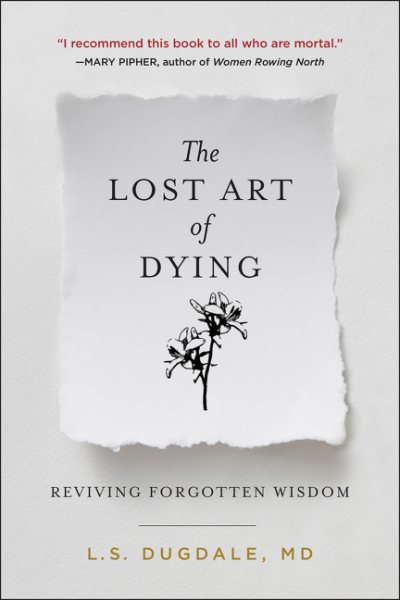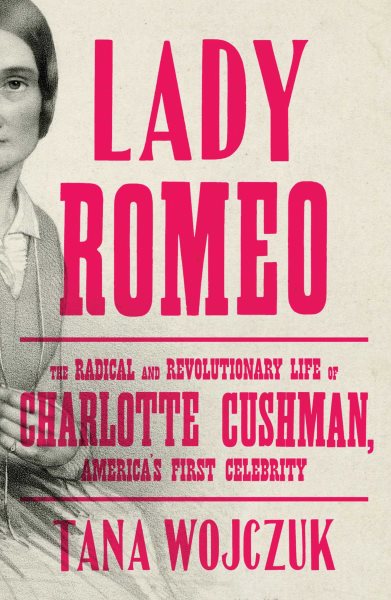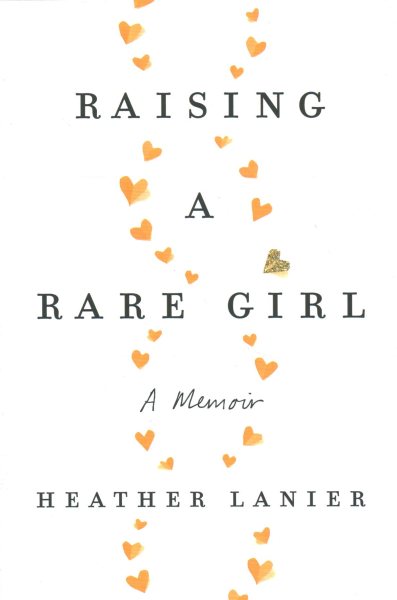 The Lost Art of Dying : Reviving Forgotten Wisdom by L. S. Dugdale – A Columbia University physician shares uplifting prescriptive advice on how to rethink death and the art of dying well, drawing on specialist insights in medical ethics and elder care to outline more qualitative, holistic approaches.
Lady Romeo: The Radical and Revolutionary Life of Charlotte Cushman, America's First Celebrity by Tana Wojczuk – A portrait of the less-remembered 19th-century queer actress draws on rare correspondence to trace the radical formative years, glittering performances and professional affiliations that shaped the cultural landscapes of 19th-century New York City.
Raising a Rare Girl: A Memoir by Heather Lanier – The award-winning author of The Story You Tell Yourself describes her unique journey raising a daughter with ultra-rare Wolf-Hirschhorn syndrome, her observations about society's callous attitudes toward disability and her efforts to help her child walk, talk and survive.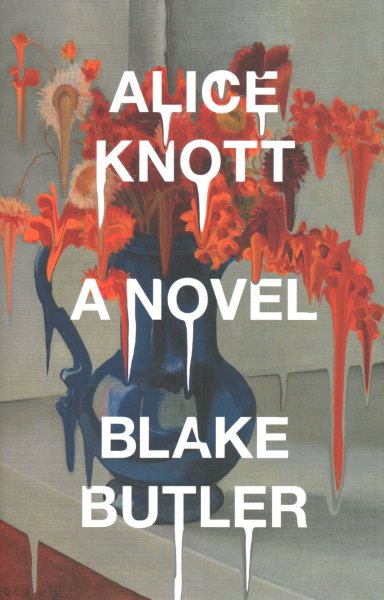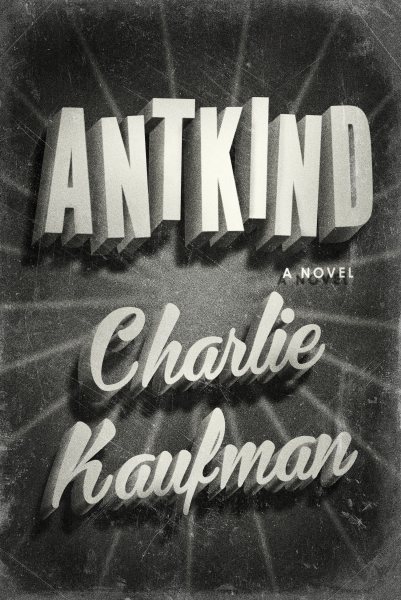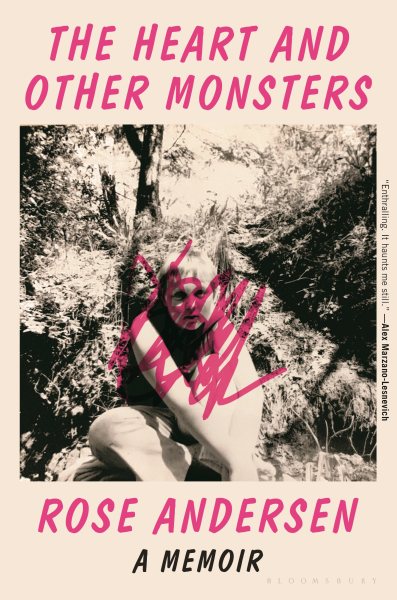 Alice Knott by Blake Butler – A reclusive heiress haunted by family memories awakens one morning to discover several of her prized artworks destroyed before she is implicated in an international conspiracy at the same time she begins succumbing to a hallucinatory cognitive disorder.
Antkind by Charlie Kaufman – A neurotic and underappreciated film critic becomes sole witness to a film he's convinced will change his career trajectory and rock the world of cinema to its core. By the Oscar-winning screenwriter of Adaptation.
The Heart and Other Monsters by Rose Andersen – A deeply personal exploration of the opioid crisis is an empathic memoir infused with hints of true crime.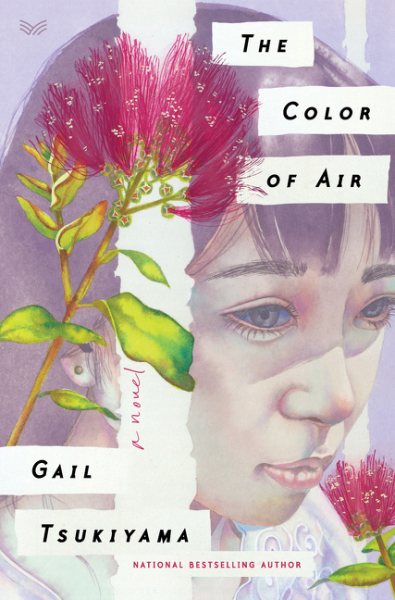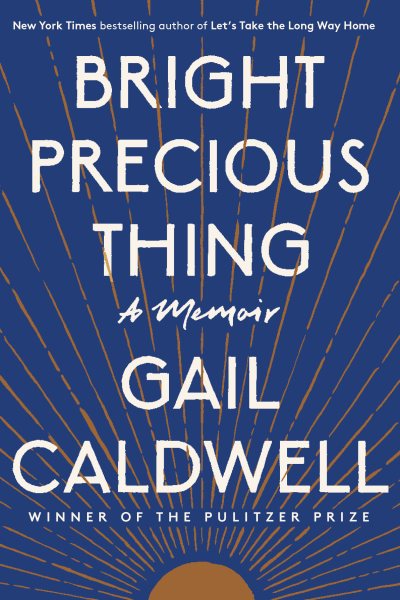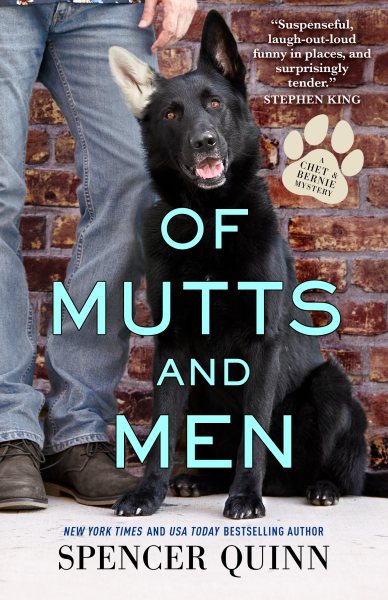 The Color of Air by Gail Tsukiyama, Gail – A young doctor finds his arrival home to Hawai'i coinciding with the awakening of the Mauna Loa volcano and its dangerous path toward their village, unearthing long-held secrets simmering below the surface that meld past and present.
Bright Precious Thing: A Memoir by Gail Caldwell – The Pulitzer Prize-winning Boston Globe literary critic and best-selling author of Let's Take the Long Way Home chronicles the women's movement from the 1960s through the #MeToo era to evaluate its impact on her feminist pursuits.
Of Mutts and Men by Spencer Quinn – Chet the dog and his private investigator partner, Bernie Little, must investigate after they show up for a meeting with a hydrologist but discover him murdered in the latest addition to the series following Heart of Barkness.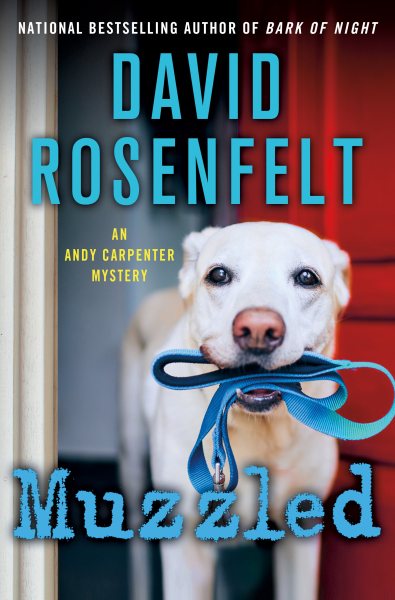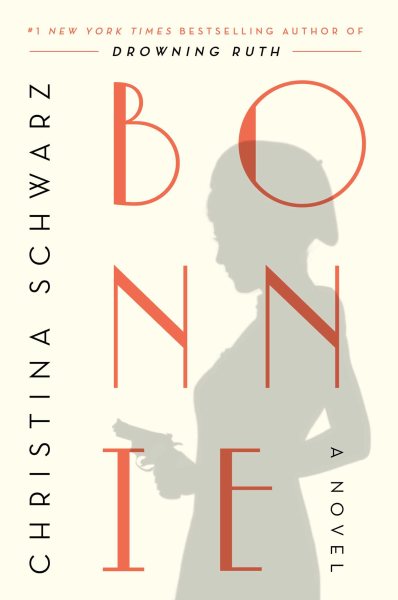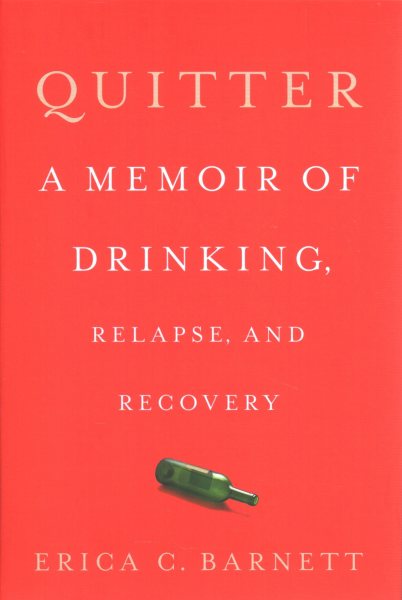 Muzzled by David Rosenfelt – Andy Carpenter investigates the story of a stray yellow lab whose owner is risking his safety to reunite with the dog after faking his death weeks earlier. By the Shamus Award-winning author of Dachshund Through the Snow.
Bonnie by Christina Schwarz – A reimagining of the life of Bonnie Parker traces the experiences of a young woman from a desolate region of Depression-era Texas whose consuming love for Clyde Barrow culminates in a violent and ultimately fatal crime spree.
Quitter: A Memoir of Drinking, Relapse, and Recovery by Erica C. Barnett – An award-winning political reporter and recovering alcoholic shares her story, describing her repeated recoveries and lapses, discussing how Alcoholics Anonymous didn't correspond to her experience and actually was detrimental and highlighting the lack of rehabilitation options available to addicts.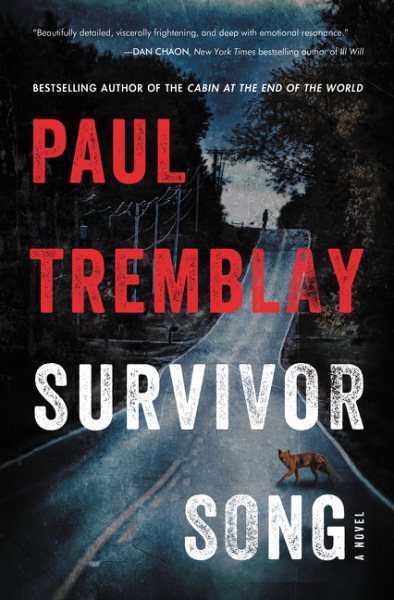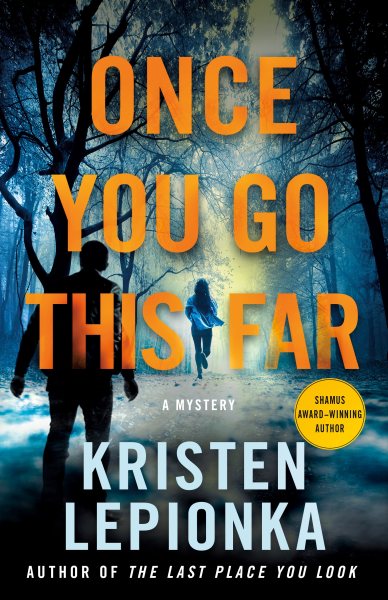 Survivor Song by Paul Tremblay – When Massachusetts is overrun by a rabies-like virus that is incurable an hour after infection, a soft-spoken pediatrician navigates apocalyptic obstacles to get a vaccine to her eight-months pregnant friend. By the award-winning author of Growing Things.
Once You Go This Far by Kristen Lepionka – Believing that her father, a well-connected ex-cop, killed her mother, Maggie turns to PI Roxane Weary for help, drawing Roxane into a situation that doesn't add up, and Roxane must find a way to connect the pieces before a dangerous secret gets someone else killed.
~Semanur