These are the books we are adding to our collection this week. Click on the indigo text to go to our catalog and place a hold today!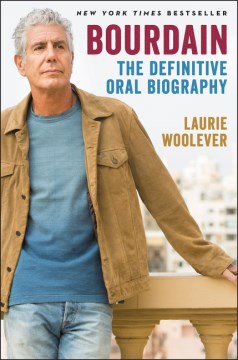 Bourdain: The Definitive Oral Biography by Laurie Woolever – An unprecedented behind-the-scenes view into the life of Anthony Bourdain from the people who knew him best.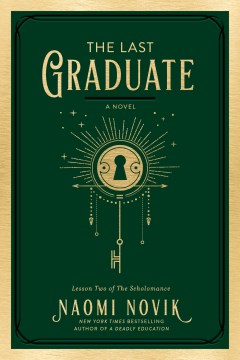 The Last Graduate by Naomi Novik – A budding dark sorceress determined not to use her formidable powers uncovers yet more secrets about the workings of her world in the sequel to A Deadly Education.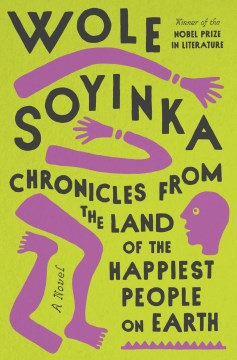 Chronicles from the Land of the Happiest People on Earth by Wole Soyinka, Wole – Duyole Pitan-Payne realizes that someone is trying to stop him from assuming a prestigious job in the United Nations after discovering that a wily entrepreneur is stealing body parts from a Nigerian hospital for use in rituals.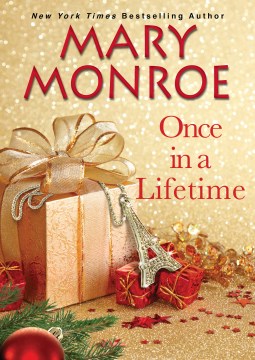 Once in a Lifetime by Mary Monroe – When she accidentally receives another woman's passport during the holiday season, Judith Guthrie, whose brother is on the waiting list for a live-giving transplant, decides to deliver it in person and finds her small gesture resulting in a series of big choices and big miracles.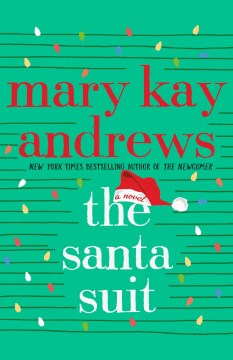 The Santa Suit by Mary Kay Andrews – After purchasing an old farmhouse, newly divorced Ivy Perkins discovers an old Santa suit with a note in the pocket, which sets her off on a mission that brings her into a welcoming community where she finds more than she ever thought possible.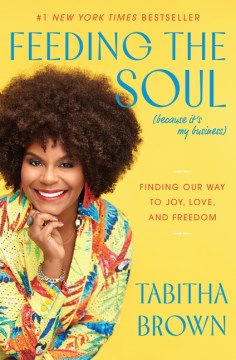 Feeding the Soul by Tabitha Brown – The popular actress and vegan food star shares inspirational life lessons based on her own struggles, with advice on how to choose joy, learn to walk in kindness and find hope and clarity in our lives.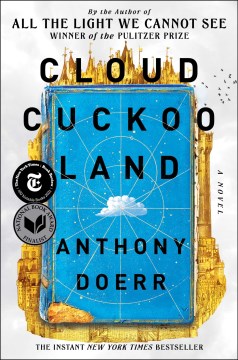 Cloud Cuckoo Land by Anthony Doerr – Follows four young dreamers and outcasts through time and space, from 1453 Constantinople to the future, as they discover resourcefulness and hope amidst peril in the new novel by the Pulitzer Prize–winning author of All the Light We Cannot See.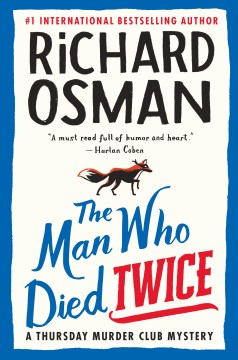 The Man Who Died Twice by Richard Osman – When an old friend, who has been accused of stealing millions of dollars' worth of diamonds, desperately needs her help leaving a dead body in his wake, Elizabeth and her friends go up against a ruthless murderer who wouldn't bat an eyelid at knocking off four septuagenarians.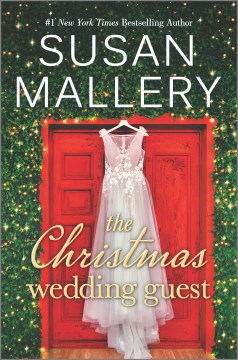 The Christmas Wedding Guest by Susan Mallery – Guilted into being bridesmaids at their parents' vow renewal ceremony, sisters Reggie and Dena Sommerville, each working through tough personal issues, find love in the most unexpected of places – their hometown.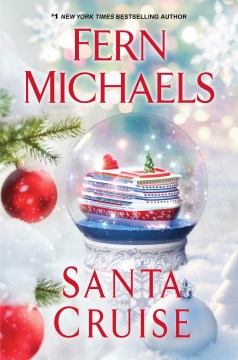 Santa Cruise by Fern Michaels – Reuniting for a state-of-the art cruise during the holidays– one with hundreds of eligible men, four best friends cheer each other on through speed-dating events and shore excursions, but soon discover things not going as planned as they set sail on surprising new adventures.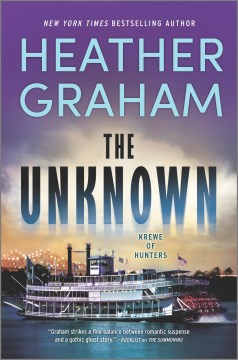 The Unknown by Heather Graham – The newest member of the Krewe of Hunters elite paranormal team, FBI agent Ryder Stapleton must enlist the help of a beautiful museum curator with an otherworldly ability to track down a serial arsonist setting first to the streets of New Orleans.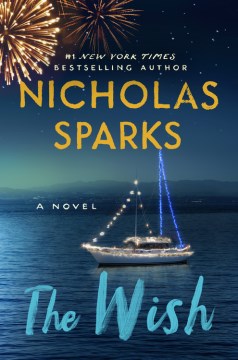 The Wish by Nicholas Sparks – A successful travel photographer, Maggie Dawes, struggling to come to terms with a sobering medical diagnosis, is unexpectedly grounded over Christmas with her young assistant and begins to tell him the story of the love that set her on a course she never could have imagined.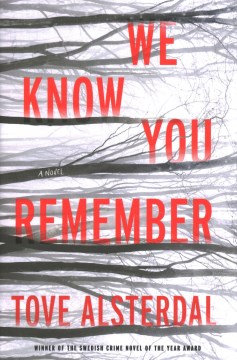 We Know You Remember by Tove Alsterdal – The past comes flooding ack for police detective Eira Sjödin when Olof Hagström, who served time for raping a murdering a local girl, returns home to find his father dead under suspicious circumstances.
~Semanur