Here we have some new exciting releases for you to take a look at this week!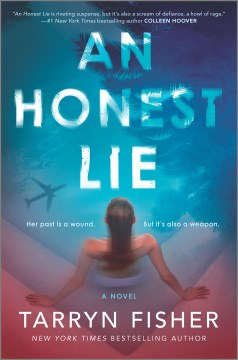 AN HONEST LIE by Tarryn Fisher – A girls' weekend in Las Vegas takes a violent, desperate turn when one of the group is kidnapped by a killer, leaving the rest to piece together the diabolical clues he leaves behind for them.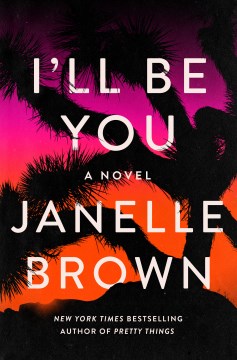 I'LL BE YOU by Janelle Brown – An identical twin and former child TV star reassesses the complicated bond with her estranged sister after their panicked father says she stopped answering her phone and has checked into a mysterious spa in Ojai that might be a cult.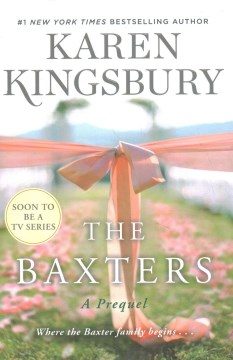 THE BAXTERS: A Prequel by Karen Kingsbury – On Kari Baxter's wedding day, a building storm brings conflict and doubt to the family until a moment of danger reveals important truths, which could bring them back together or tear them apart.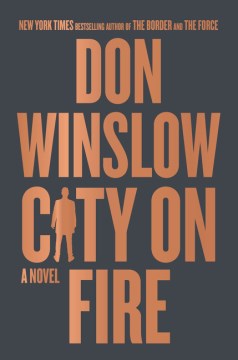 CITY ON FIRE by Don Winslow – A mid-1980s longshoreman who does occasional stints for the Irish crime syndicate becomes embroiled in a conflict between rival factions in the first book of a new series from the New York Times best-selling author of The Force.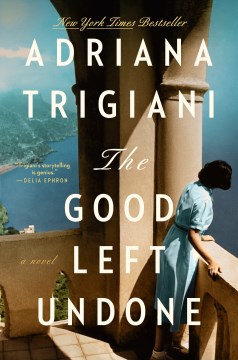 THE GOOD LEFT UNDONE by Adriana Trigiani – This richly woven tapestry of three generations of women faced with impossible choices follows Matelda, the family's matriarch, as she, facing the end of her life, must decide what is worth fighting for and when to let go.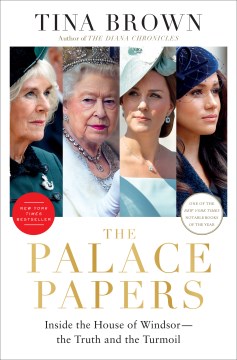 THE PALACE PAPERS: Inside the House of Windsor – The Truth and the Turmoil by Tina Brown – The #1 New York Times best-selling author of The Diana Chronicles takes readers inside the British royal family since the death of Princess Diana, showing the Queen's stoic resolve as family drama raged around her.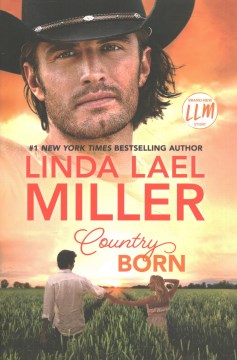 COUNTRY BORN  by Linda Lael Miller – Discovering that he's falling for his best friend's sister, J.P. McCall decides to do whatever it takes to protect her after someone from her past returns to Painted Pony Creek in the third novel of the series following Country Proud.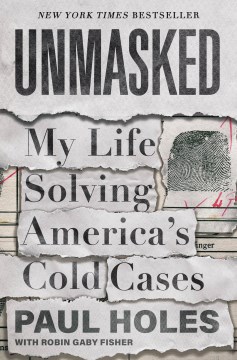 UNMASKED: My Life Solving America's Cold Cases by Paul Holes – An icon in the true crime world, the cold case investigator who finally caught the Golden State Killer provides an insider account of some the most notorious cases in contemporary American history and opens up to the most intimate scenes of his life.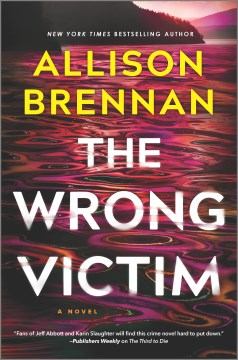 THE WRONG VICTIM by Allison Brennan – When a charter boat holding nine people explodes near the San Juan Islands, FBI Special Agent in Charge Matt Costa and his Mobile Response Team must discover which one of the dead was the target—and who committed the largest act of murder in San Juan Islands history.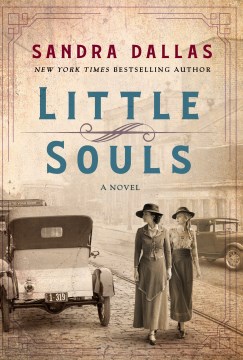 LITTLE SOULS by Sandra Dallas – In 1918 Colorado, as the Spanish Influenza runs rampant, sisters Helen and Lutie, after their tenant dies, must care for her daughter, which leads to murder, placing them both in danger from the ensuing investigation and the flu.
~Semanur