The Glass Castle: A Memoir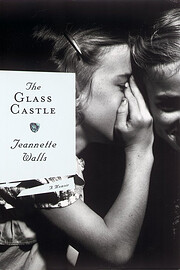 Written in 2005, this is the story of Jeannette Walls, her 3 siblings, and their parents. Dad (Rex) was often drunk with the dream of building a glass castle, a home for his family, after he strikes it rich finding gold. Mom (Rose Mary) was an artist who loved spending time with painting much more than taking care of her family. The family never had a decent home and there was never enough food. They moved often, Dad called it the skedaddle, especially when bill collectors came looking for them. Birthdays and Christmas were seldom celebrated except for an occasional "gift" mom found on the street, in the trash, or at a thrift store. The children went to school hungry and seldom had anything for lunch except leftovers found in the trash. One by one the children left Virginia for New York City where three of the four become successful adults despite their childhood.
According to the American Library Association Office for Intellectual Freedom, The Glass Castle was on list of the top 10 most challenged books for 2012 because of offensive language and sexually explicit content.
~Emma