These are the books we are adding to our collection this week. Click on the orange text to go to our catalog and place a hold today!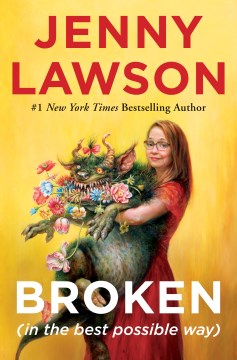 Broken (in the best possible way)  by Jenny Lawson – The award-winning humorist and author of Let's Pretend This Never Happened shares candid reflections on such topics as her experimental treatment for depression, her escape from three bears and her business ideas for Shark Tank.
Peaces by Helen Oyeyemi – Honeymooning aboard a historic former tea-smuggling train, newlyweds Otto and Xavier enjoy the locomotive's fantastical accommodations before encountering a secretive fellow passenger, who imparts a surprising message. By the award-winning author of Gingerbread.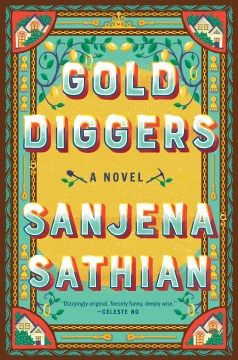 Gold Diggers by Sanjena Sathian – A satirical coming-of-age story follows the experiences of an Indian-American teen in the Bush-era Atlanta suburbs, who joins his crush's plot to use an ancient alchemical potion to meet high parental expectations, triggering devastating consequences.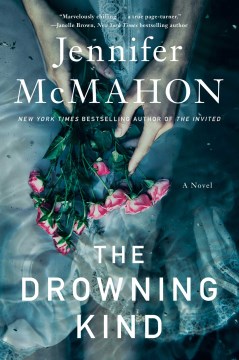 The Drowning Kind by Jennifer McMahon – Investigating an estranged sibling's suspicious drowning at their grandmother's estate, a social worker connects the tragedy to the unsolved case of a housewife who in 1929 allegedly succumbed to the consequences of a wish-granting spring.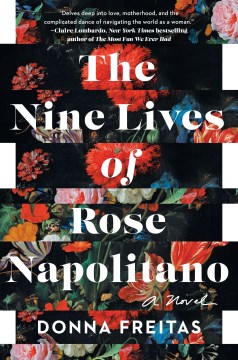 The Nine Lives of Rose Napolitano by Donna Freitas – A woman who never wanted to be a mother reconnects with her estranged husband in the wake of unexpected news and is challenged to reevaluate herself in an unanticipated role. A first adult novel by the author of Consent.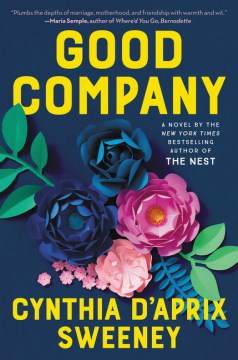 Good Company by Cynthia Sweeney – A novel about the enduring bonds of marriage and friendship from the author of the New York Times best-seller The Nest.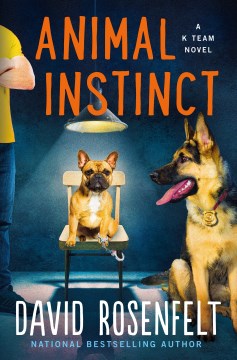 Animal Instinct by David Rosenfelt – Investigating the murder of a woman he failed to protect years earlier, K Team private investigator Corey Douglas resolves to bring an abusive boyfriend to justice. By the best-selling author of the Andy Carpenter mysteries.
Miss Julia Happily Ever After by Anne Ross – A highly anticipated final installment in the best-selling series finds an outbreak of wedding fever in Abbotsville upended by a mysterious vandal who challenges a lively Miss Julia to save the day, and her friends' nuptials.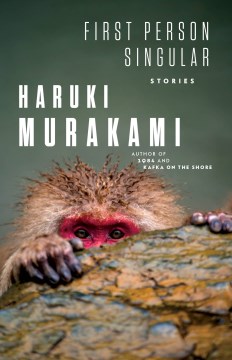 First Person Singular: Stories by Haruki Murakami – Told in the first person by a classic Murakami narrator, a new collection by the Hans Christian Andersen Literature Award-winning writer explores the boundaries of the mind through subjects ranging from youth and music to baseball and solitude.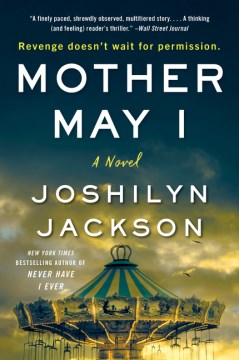 Mother May I by Joshilyn Jackson – Blackmailed by a mysterious kidnapper to commit a seemingly harmless act, a once-poor woman who married into wealth triggers a devastating chain of consequences. By the best-selling author of Never Have I Ever.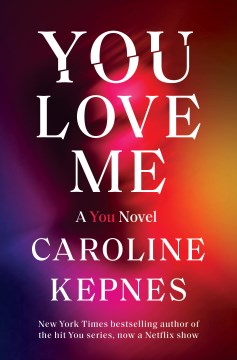 You Love Me by Caroline Kepnes – Retreating to a cozy island in the Pacific Northwest, Joe Goldberg takes a job at the local library where he becomes obsessed with librarian Mary Kay DiMarco and decides he is ready to make her do the right thing by making room for him in her life.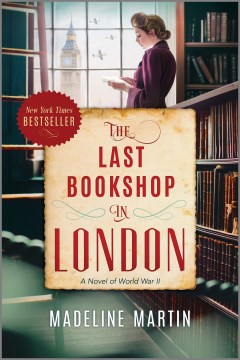 The Last Bookshop in London by Madeline Martin – Taking a job in a London bookshop just as the Blitz begins, Grace finds comfort in the power of words, storytelling and community as the bookshop becomes one of the only remaining properties to survive the bombings.
~Semanur