In this week's special picks there are new exciting detective, mystery, suspense, and many more genres for you to choose from! Enjoy!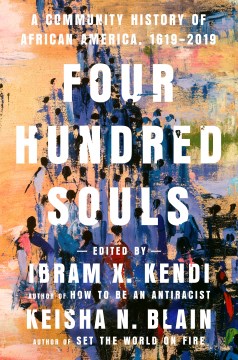 Four Hundred Souls: A Community History of African America, 1619-2019 by Ibram X. Kendi & Keisha N. Blain – Co-edited by the National Book Award-winning author of How to Be an Antiracist, a 400-year chronicle of African-American history is written in five-year segments as documented by 80 multidisciplinary historians, artists and writers.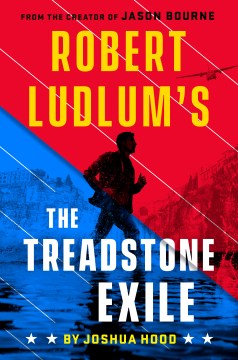 Robert Ludlum's The Treadstone Exile by Joshua Hood – A sequel to The Treadstone Resurrection finds Adam Hayes offering passage to a tech baron's daughter, whose subsequent kidnapping pits the former Operation Treadstone agent against a rogue operative connected to a scheme to steal millions in relief aid.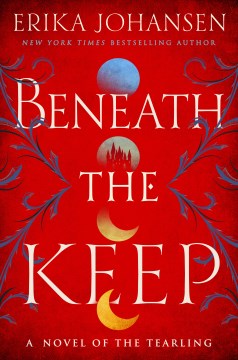 Beneath the Keep (Queen of the Tearling) by Erika Johansen – A prequel to the best-selling Queen of the Tearling trilogy finds an underworld assassin, a farm girl-turned-rebel and a manipulated crown princess struggling to save their feudal Tearling world, while local rumors prophesize the rise of a great queen.
My Year Abroad by Chang-Rae Lee – An everyday American college student finds his life transformed by a Chinese-American businessman who unexpectedly takes him under his wing on a series of whimsical, heartbreaking and darkly shocking adventures throughout Asia. By the award-winning author of Native Speaker.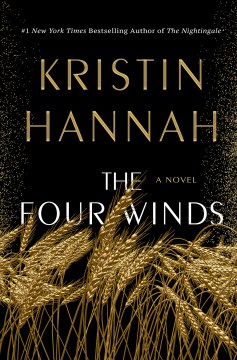 The Four Winds by Kristin Hannah – A Depression-era woman confronts a wrenching choice between fighting for the Dust Bowl-ravaged land she loves in Texas or pursuing an uncertain future in California. By the best-selling author of The Nightingale.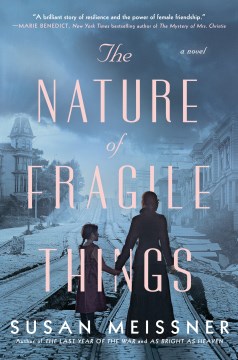 The Nature of Fragile Things by Susan Meissner – Moving to early 20th-century San Francisco to escape New York tenement life, an Irish mail-order bride uncovers transformative secrets involving a silent child and two other women before her precarious existence is upended by the great earthquake of 1906.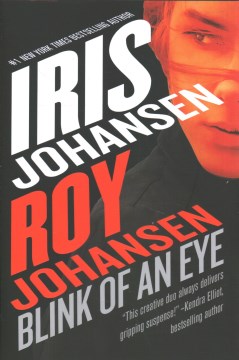 Blink of an Eye by Roy Johansen & Iris Johansen – Investigator Kendra Michaels teams up with military-trained bodyguard Jessie Mercado and agent-for-hire Adam Lynch in a desperate effort to rescue a famous pop singer who has been kidnapped during a live performance.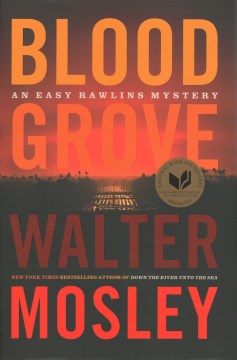 Blood Grove by Walter Mosley – Unlicensed private investigator-turned-hardboiled detective Easy Rawlins navigates sex clubs, the mafia and dangerous friends when he reluctantly accepts the racially charged case of a traumatized Vietnam War veteran in late-1960s Los Angeles.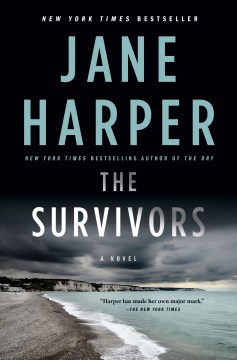 The Survivors by Jane Harper – Haunted by guilt for a reckless and consequential mistake in his youth, Kieran returns to his coastal hometown and his struggling fishing-industry parents, before the discovery of a body on the beach reveals long-held secrets.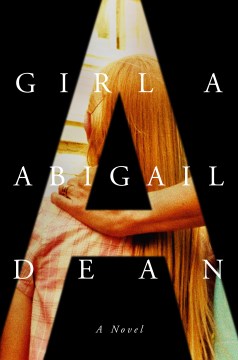 Girl A by Abigail Dean – Bequeathed the house from where she escaped her brutally abusive parents, eldest child Lex Gracie navigates complicated family loyalties in her efforts to renovate the property into a safe place for her traumatized siblings.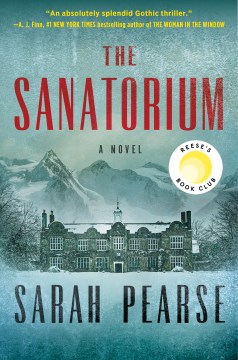 The Sanatorium by Sarah Pearse – Accompanying family members to an isolated Swiss Alps hotel to recuperate from a traumatizing case, a woman detective uncovers the fates of long-ago tuberculosis patients who went missing from the property years earlier when it operated as a sanatorium.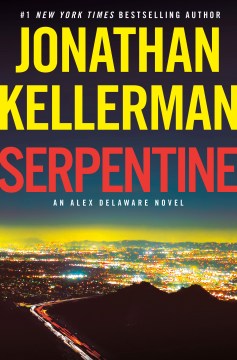 Serpentine by Jonathan Kellerman – LAPD homicide lieutenant Milo Sturgis and brilliant psychologist Alex Delaware investigate a decades-unsolved case involving a rich and spoiled client, a mysterious birth mother and violent coincidences. By the Edgar Award-winning author of True Detectives.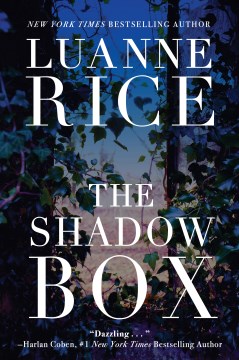 The Shadow Box by Luanne Rice – Preparing for an exhibit that includes a piece about the domestic violence she once endured at the hands of her gubernatorial candidate husband, an artist survives a home invasion only to find herself pitted against dangerous corrupt forces.
~Semanur