In this week's special picks there are new exciting romance, mystery, fantasy, and many more genres for you to choose from! Enjoy!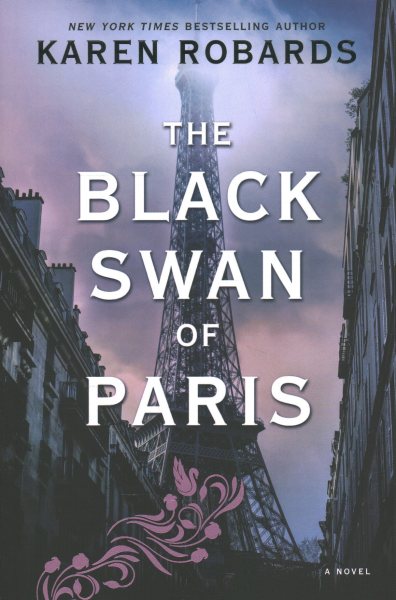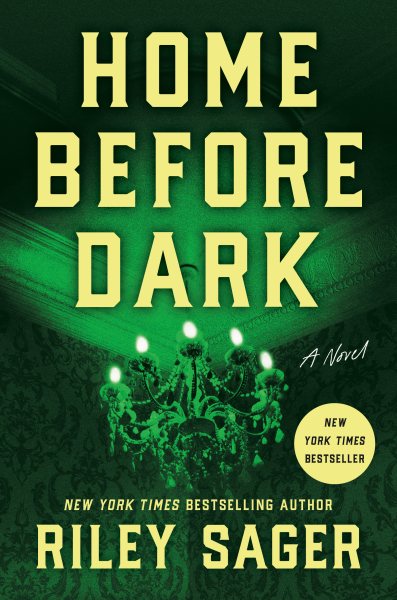 The Black Swan of Paris by Karen Robards – A celebrated singer in World War II occupied France joins the Resistance to save her estranged family from being killed in a German prison. By the award-winning author of The Fifth Doctrine. A world at war. A beautiful young star. A mission no one expected.
Home Before Dark by Riley Sager – Twenty-five years after her father published a wildly popular non-fiction book based on her family's rushed exit from a haunted Victorian estate, naysayer Maggie inherits the house and begins renovations only to make a number of disturbing discoveries. Is the place really haunted by evil forces, as her father claimed? Or are there more earthbound and dangerous secrets hidden within its walls?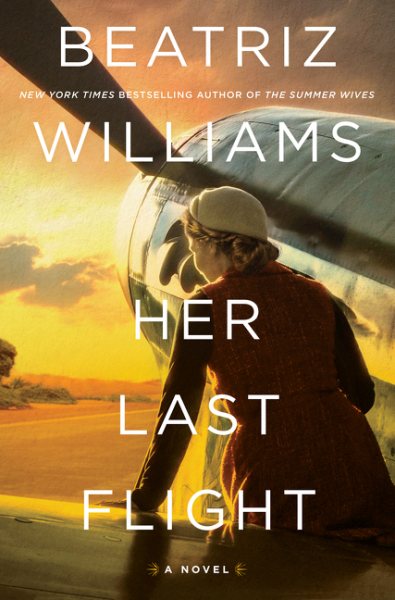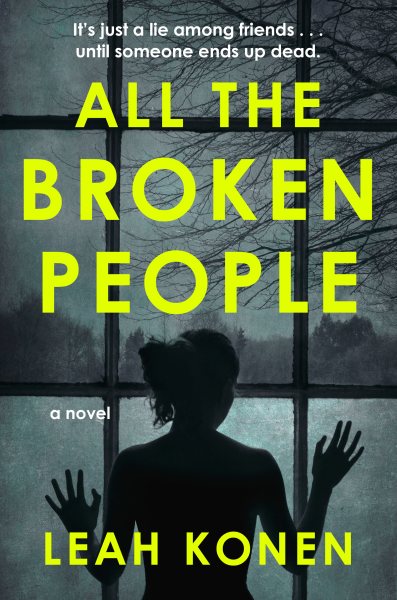 Her Last Flight by Beatriz Williams – The beloved author returns with a remarkable novel of both raw suspense and lyric beauty – Investigating the fate of a forgotten aviation pioneer, a 1947 war correspondent tracks down the pilot's former student before learning the remarkable story of their complicated and passionate relationship. By the best-selling author of The Golden Hour.
All the Broken People by Leah Konen – Moving to rustic Woodstock to escape an unhappy past, Lucy bonds with an alluring couple, Vera and John, who embroil her in a plot to fake John's death, before Lucy finds herself framed for the man's actual murder. She bargained for in this twisty and addictive domestic thriller for fans of The Couple Next Door.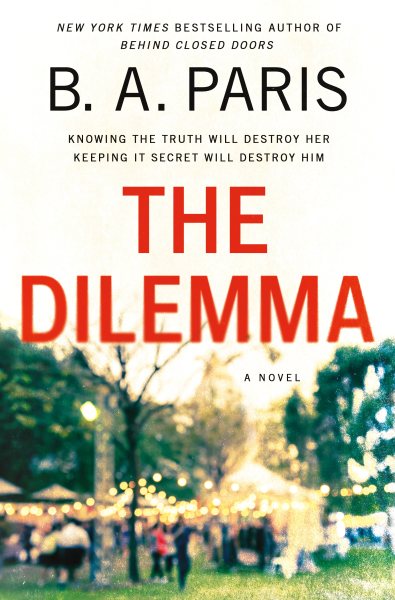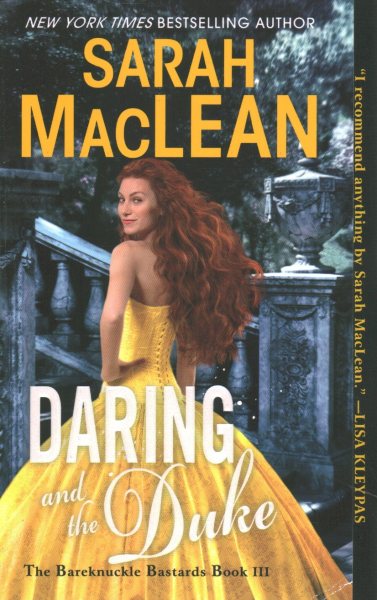 The Dilemma by B. A. Paris – Organizing a lavish birthday party after decades of hardship, a woman hiding a secret about a daughter who cannot attend is forced to confront a devastating truth when her husband arranges a surprise. NYT and USA Today bestselling author of Behind Closed Doors, The Breakdown, and Bring Me Back.
Daring and the Duke by Sarah MacLean – New York Times bestselling author Sarah MacLean returns with the much-anticipated final book in her Bareknuckle Bastards series, featuring a scoundrel duke and the powerful woman who brings him to his knees.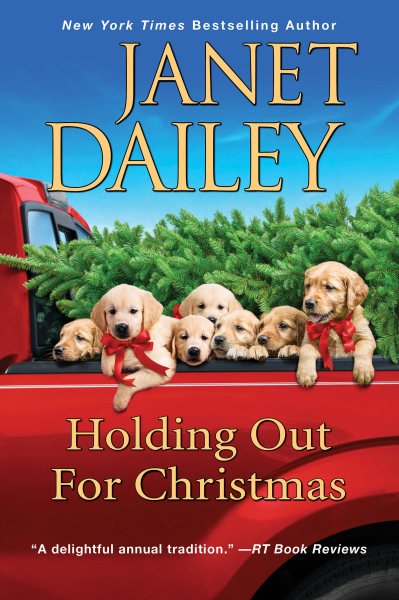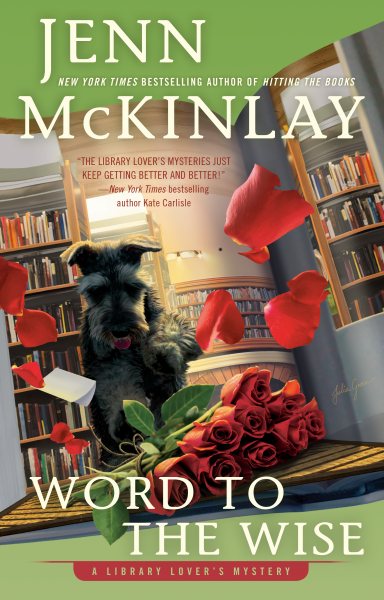 Holding Out for Christmas by Janet Dailey – A demure kindergarten teacher with dreams of Nashville stardom makes a difficult choice when she reunites with a smitten and wildly attractive rancher during an annual western-themed Christmas ball that launches a holiday season of romance and promise.
Word to the Wise by Jenn McKinlay – It's no-holds-barred murder. Lindsey Norris is finally getting married to the man of her dreams but it's not all roses for Briar Creek's beloved library director, as town newcomer Aaron Grady gives the term "book lover" a whole new meaning. Inappropriate looks and unwelcome late-night visits to Lindsey's house have everyone from the crafternooners to Lindsey's fiancé, Sully, on edge.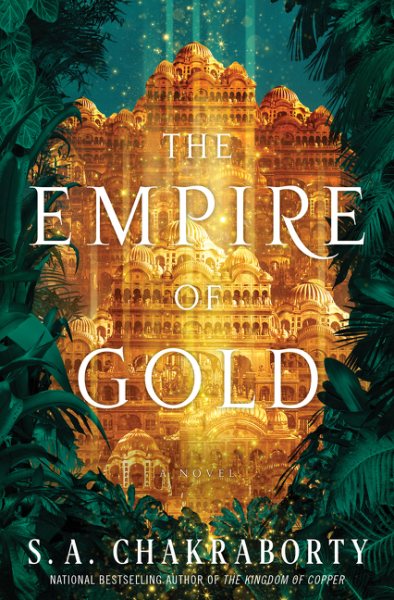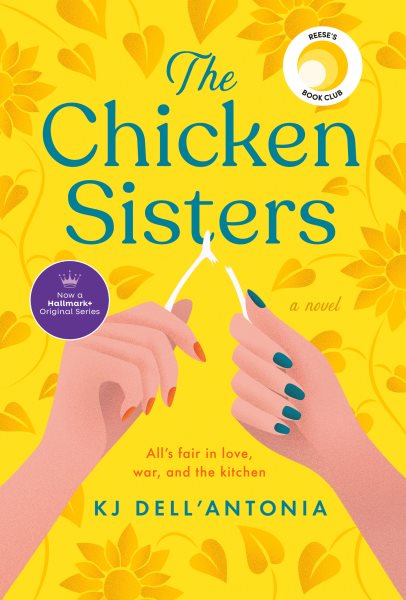 The Empire of Gold by S. A. Chakraborty – In this final installment in the critically acclaimed trilogy, Nahri and Ali are determined to save both their city and their loved ones, but when Ali seeks support in his mother's homeland, he makes a discovery that threatens not only his relationship with Nahri, but his very faith.
The Chicken Sisters by K. J. Dell'Antonia – Three generations. Two chicken shacks. One recipe for disaster. The last thing Brooklyn-based organizational guru Mae Moore, Amanda's sister, wants is to go home to Kansas. But when her career implodes, helping the fading Mimi's look good on Food Wars becomes Mae's best chance to reclaim the limelight. When family secrets become public knowledge, the sisters must choose: Will they fight with each other, or for their heritage?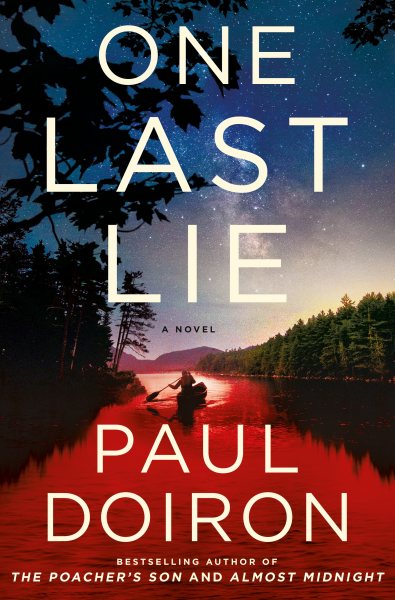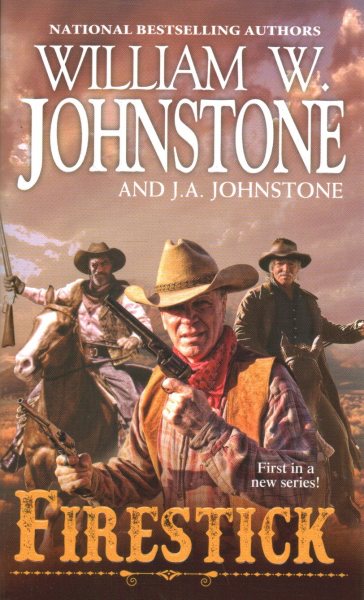 One Last Lie by Paul Doiron – When his beloved mentor disappears amid the discovery of an antique badge,Mike Bowditch investigates the presumed death of an undercover warden before the cold case is upended by dangerous secrets and a daughter's return.
Firestick by William W. Johnstone & J. A. Johnstone – In this exciting new series, bestselling authors pay homage to America's trail – hardened backwoodsmen who, like a fine grain whisky, only get better with age. Firestick is the town marshal. Beartooth and Moosejaw are his deputies. And when a hired gunman shows up with bullets blazing, these three hard-cases are ready to prove they aren't getting older.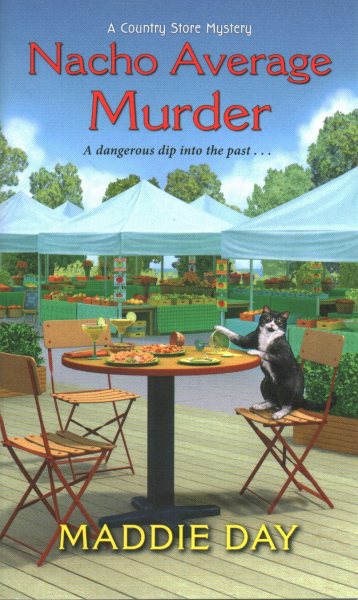 Nacho Average Murder by Maddie Day – While looking forward to her high school reunion back in California, Robbie's anticipation is complicated by memories of her mother's untimely death. But then she gets wind of rumors that her mother, an environmental activist, may not have died of natural causes. With the help of friends, Robbie starts clearing the smoke surrounding the mystery; but what she finds could make it hard to get back to Indiana alive . . .
Selfcare by Leigh Stein – Have you ever scrolled through Instagram and seen countless influencers who seem like experts at caring for themselves from their yoga crop tops to their well-lit clean meals to their serumed skin and erudite-but-color-coded reading stack? Self Care delves into the lives and psyches of people working in the wellness industry and exposes the world behind the filter.
~Semanur