We have some new releases picked out for you to dive in for the following week. There is more adventure, humor, romance and suspense for you to enjoy!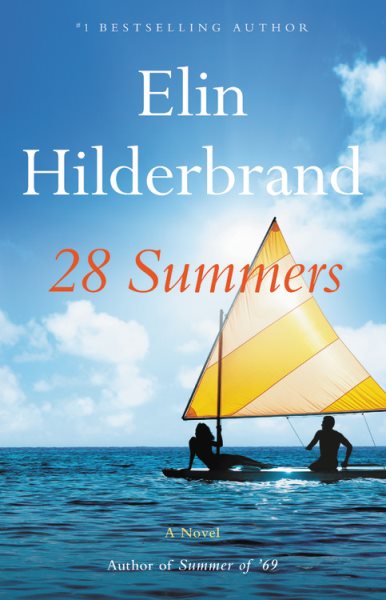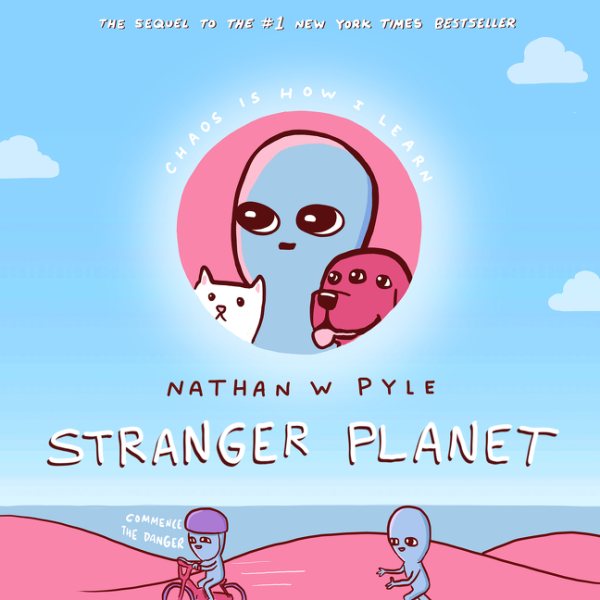 28 Summers by Elin Hilderbrand – The best-selling author of Summer of '69 presents a tale inspired by the film, Same Time Next Year, that follows a man's discovery of his mother's long-term relationship with the husband of a Presidential frontrunner.
Stranger Planet by Nathan W. Pyle – The sequel to the #1 New York Times bestselling phenomenon Strange Planet, featuring more hilarious and poignant adventures from the fascinating inhabitants of Nathan W. Pyle's colorful world. In this eagerly awaited sequel, Nathan takes us back to his charming and instantly recognizable planet colored in bright pinks, blues, greens, and purples, providing more escapades, jokes, and p h r a s e s.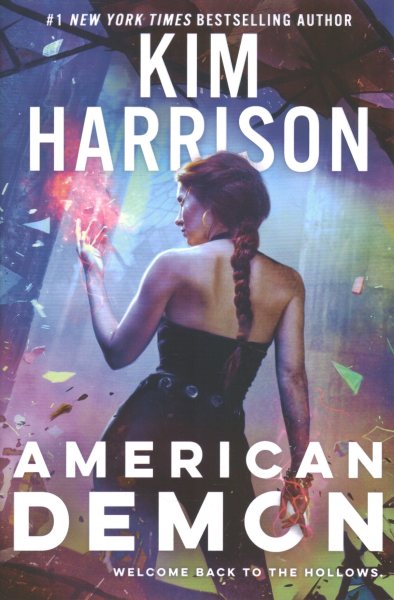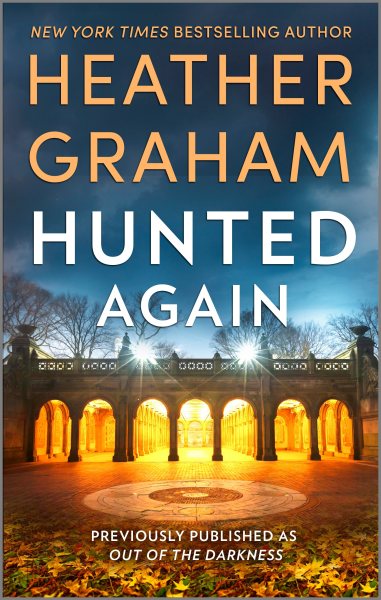 American Demon by Kim Harrison – When the magical acts her friends and she committed to save the world inadvertently unleash a zombie epidemic, witch-demon Rachel Mariana Morgan considers a wrenching sacrifice in the wake of baffling murders and the arrival of a new demon. A thrilling return to the #1 New York Times bestselling urban fantasy series, continuing Rachel Morgan's story.
Hunted Again by Heather Graham – Feel the thrills and chills of this heart-pounding romantic suspense from New York Times bestselling author Heather Graham. A love rekindle or a deadly reunion? Even after a decade, Sarah Hampton is haunted by the night that nearly ended in a bloody massacre and destroyed her high school romance with handsome Tyler Grant. Now the horror has returned. It's a reckoning from the events of that terrifying night and a love they never let go. Only this time Tyler must protect Sarah from the killer hiding in the darkness or lose her forever.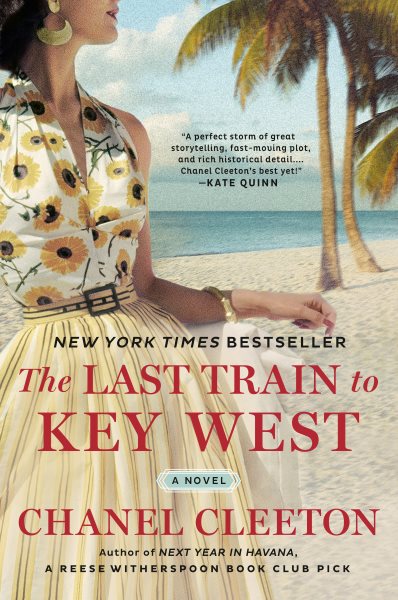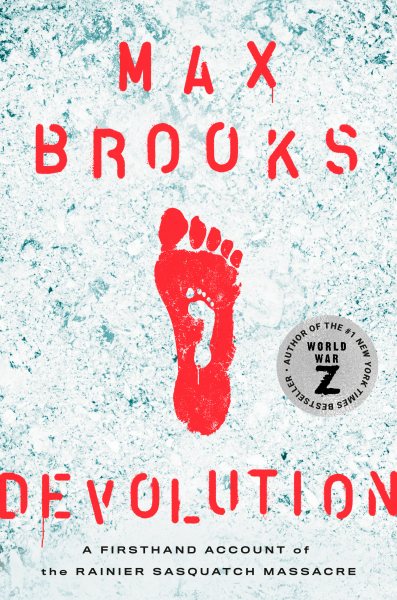 The Last Train to Key West by Chanel Cleeton – In 1935 three women are forever changed when one of the most powerful hurricanes in history barrels toward the Florida Keys. For the tourists traveling on Henry Flagler's legendary Overseas Railroad, Labor Day weekend is an opportunity to forget the economic depression gripping the nation. But one person's paradise can be another's prison, and Key West-native Helen Berner yearns to escape.
Devolution: A Firsthand Account of the Rainier Sasquatch Massacre by Max Brooks – A modern retelling of the Bigfoot legend is presented as a gripping journal by a woman from a high-tech Pacific Northwest community who becomes cut off from civilization by a volcanic eruption before witnessing the flight of starving humanoid beings. The #1 bestselling author of World War Z returns with a horror tale that blurs the lines between human and beast, and asks, What are we capable of when we're cut off from society?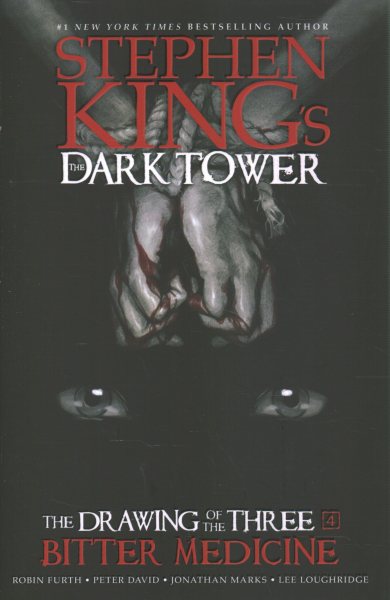 The Half Sister by Sandie Jones – Approached by a secret half-sister they never knew, two close sisters turn against the stranger before uncovering difficult truths about their beloved late father. From Sandie Jones, the New York Times bestselling author of the Hello Sunshine Book Club pick The Other Woman, comes The Half Sister; a compelling new domestic suspense novel about a family who is forever changed when a stranger arrives at their door.
Stephen King's the Dark Tower the Drawing of the Three 4: Bitter Medicine by Stephen King/ Robin Furth/ Peter David/ Jonathan Marks/ Lee Loughridge – Enter once more the world of Roland Deschain and the world of the Dark Tower presented in this stunning fourth graphic novel of The Drawing of the Three story arc that will unlock the doorways to terrifying secrets and bold storytelling as part of the dark fantasy masterwork and magnum opus from #1 New York Times bestselling author Stephen King.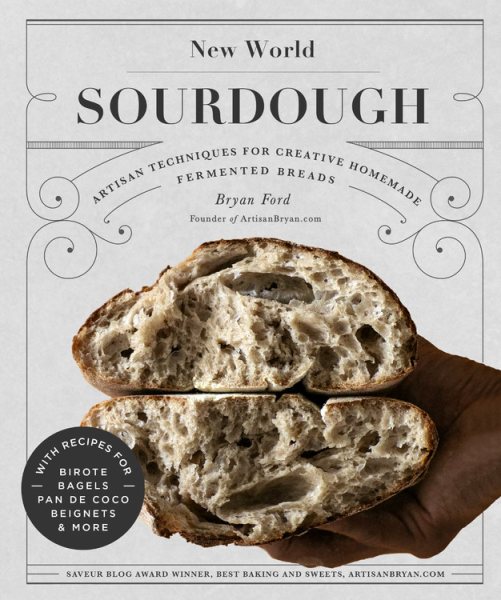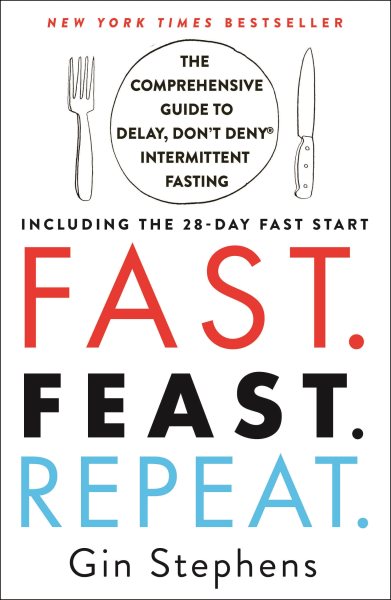 New world sourdough : artisan techniques for creative homemade fermented breads; with recipes for pan de coco, bagels, beignets and more by Bryan Ford – New World Sourdough is your go-to guide to baking delicious, inventive sourdough breads at home. Learn how to make a sourdough starter, basic breads, as well as other innovative baked goods from start to finish with Instagram star Bryan Ford's (@artisanbryan) inviting, nontraditional approach to home baking.
Fast. Feast. Repeat.: The Comprehensive Guide to Delay , Don't Deny Intermittent Fasting: Including the 28-Day Fast Start by Gin Stephens – Diets don't work. You know you know that, and yet you continue to try them, because what else can you do? You can Fast. Feast. Repeat. After losing over eighty pounds and keeping every one of them off, Gin Stephens started a vibrant, successful online community with hundreds of thousands of members from around the world who have learned the magic of a Delay, Don't Deny® intermittent fasting lifestyle. Change when you eat and change your body, your health, and your life!
~Semanur