Krista
Administration
What was your favorite book you read in the last year and why?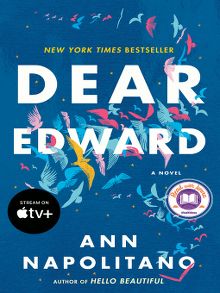 Dear Edward by Ann Napolitano.  It's about a young man finding his place in the world after he becomes the sole survivor of a plane crash. It's heartbreaking and uplifting and honest.
What book are you looking forward to reading next?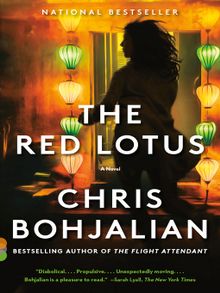 The Red Lotus by Chris Bohjalian
What are you currently watching?
Re-watching some of my favorite movies like Notting Hill, Julie and Julia, and A Good Year. I just finished Little Fires Everywhere on Hulu and Better Call Saul on Netflix. Currently watching a clever tv series called Community on Netflix.
What are you listening to…music, podcasts?
Listening to classical music in the morning with my coffee. Podcasts: I'm keeping it light and staying away from true crime… Every Little Thing, Conan O'Brien Needs a Friend, Young House Love Has a Podcast
What are you doing to occupy your time during these uncertain times?
I'm walking a lot.  Playing Words with Friends (for the first time) with my daughters who live out of state.  Watching videos of my granddaughter. Cooking and baking more than I care to, only because I like to eat. I'm organizing old photos, cleaning out closets, and recently polished every single antique brass door knob in our house. My husband and I love to hike, and have been exploring all of the Metroparks.