Hi Readers!  I wanted to introduce this new feature – the new fiction and new non-fiction roundup – which we'll be posting a week before the new month begins.  This is a chance to learn more about some great new books that will be coming out in the upcoming month.  There is so much to read and so little time.  Hopefully our roundups help make those decisions a little easier.  If the covers or synopses interest you, feel free to click on the title, which will take you to our catalog to reserve the book!
– Andrew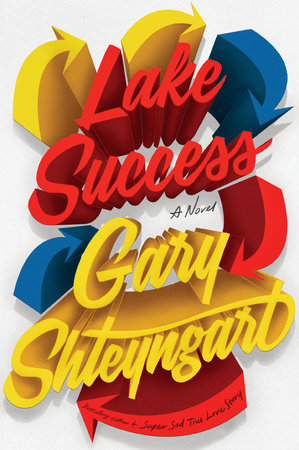 Lake Success by Gary Shteyngart – A self-made Wall Street millionaire, baffled by the implosion of his seemingly perfect life, takes a cross-country bus trip in search of his college sweetheart and the ideals of his youth. By the best-selling author of Super Sad True Love Story.
Your Duck is My Duck by Deborah Eisenberg – In her first new collection of short stories since 2006, Eisenberg presents us with characters swimming or drowning in a disintegrating environment – among them, some former Hollywood actors, an entitled young man who falls into an unlikely love affair with a human rights worker on a mysterious quest, a woman whose face illustrates her family's history, a girl receiving treatment for an inexplicable psychological affliction, and a politically conscious puppeteer.
Heartbreaker by Claudia Dey – The love between a daughter and her mother—and the dark secrets they keep from each other—are at the heart of this wildly imaginative novel that combines elements of The Handmaid's Tale, Stranger Things, and Twin Peaks.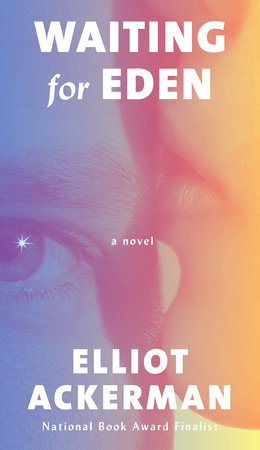 Ordinary People by Diana Evans – Melissa has a new baby and doesn't want to let it change her. Damian has lost his father and intends not to let it get to him. Michael is still in love with Melissa but can't quite get close enough to her to stay faithful. Stephanie just wants to live a normal, happy life on the commuter belt with Damian and their three children but his bereavement is getting in the way.  Set in London against the backdrop of Barack Obama's historic election victory, Ordinary People is an intimate, immersive study of identity and parenthood, sex and grief, friendship and aging, and the fragile architecture of love.
Sea Prayer by Khaled Hosseini – A short, powerful, illustrated book written by beloved novelist Khaled Hosseini in response to the current refugee crisis, Sea Prayer is composed in the form of a letter, from a father to his son, on the eve of their journey. Watching over his sleeping son, the father reflects on the dangerous sea-crossing that lies before them. It is also a vivid portrait of their life in Homs, Syria, before the war, and of that city's swift transformation from a home into a deadly war zone.
Waiting for Eden by Elliot Ackerman – Eden Malcom lies in a bed, unable to move or to speak, imprisoned in his own mind. His wife Mary spends every day on the sofa in his hospital room. He has never even met their young daughter. And he will never again see the friend and fellow soldier who didn't make it back home–and who narrates the novel. But on Christmas, the one day Mary is not at his bedside, Eden's re-ordered consciousness comes flickering alive. As he begins to find a way to communicate, some troubling truths about his marriage–and about his life before he went to war–come to the surface. Is Eden the same man he once was: a husband, a friend, a father-to-be? What makes a life worth living?
Gone So Long by Andre Dubus III – Daniel Ahearn lives a quiet, solitary existence in a seaside New England town. Forty years ago, following a shocking act of impulsive violence on his part, his daughter, Susan, was ripped from his arms by police. Now in her forties, Susan still suffers from the trauma of a night she doesn't remember, as she struggles to feel settled, to love a man and create something that lasts. Lois, her maternal grandmother who raised her, tries to find peace in her antique shop in a quaint Florida town but cannot escape her own anger, bitterness, and fear.
The Fall of Gondolin by J.R.R. Tolkien – Two of the greatest powers in the world—Morgoth, of the utmost evil, and Ulmo, the Lord of Waters, battle over the city of Gondolin—a beautiful but undiscovered realm peopled by Noldorian Elves.  By the beloved author of the Lord of the Rings trilogy.
Legion: the Many Lives of Stephen Leeds by Brandon Sanderson – A savant with a genius compartmentalized brain is hired to recover a stolen camera capable of photographing the past and discovers information with the potential to upend the world's three major religions.  By Hugo award-winning Brandon Sanderson.