In my last blog post, I talked about how poetry is able to articulate, through its form and language, aspects of experience that are hard to articulate – aspects like love or grief.  But another great thing about poetry is its ability to make the ordinary sacred, by focusing on ordinary life and making it into something special, or reminding us how special our most ordinary moments are.  This is to say that poetry is good for the big things, the things we think about alot (love, grief), but it is also great on the smaller things, the things we forget, the things we want to remember but don't (alas!) write down.  Therefore, now that we are nearing the end of National Poetry Month, I wanted to share a poem that I love, where what is ordinary is memorialized and maybe even transformed.
This poem is by one of my favorite poets, the Detroit-born Philip Levine.
Belle Isle, 1949
We stripped in the first warm spring night
and ran down into the Detroit River
to baptize ourselves in the brine
of car parts, dead fish, stolen bicycles,
melted snow. I remember going under
hand in hand with a Polish highschool girl
I'd never seen before, and the cries
our breath made caught at the same time
on the cold, and rising through the layers
of darkness into the final moonless atmosphere
that was this world, the girl breaking
the surface after me and swimming out
on the starless waters towards the lights
of Jefferson Ave. and the stacks
of the old stove factory unwinking.
Turning at last to see no island at all
but a perfect calm dark as far
as there was sight, and then a light
and another riding low out ahead
to bring us home, ore boats maybe, or smokers
walking alone. Back panting
to the gray coarse beach we didn't dare
fall on, the damp piles of clothes,
and dressing side by side in silence
to go back where we came from.
This is an amazing moment, a remarkable experience, but it's the kind of thing one might forget about if it hadn't been written down – going hand in hand under the water of the Detroit River with a stranger, a "Polish highschool girl."  There is something so lovely and deep about this memory, despite the description of the river as full of "car parts, dead fish, stolen bicycles, / melted snow."  We hear about a "perfect calm dark / as far as there was sight," and the sense is that Levine and his stranger-friend are buoyed in this darkness and calm by the water, and are swimming towards a light – "ore boats, maybe, or smokers / washing alone."  There is something desolate about these images, while at the same time something gritty and stark and beautiful.  The moment is seemingly ordinary, but something about the language – the motif of light and dark, the water, "the final moonless atmosphere / that was this world" – gives the poem a spiritual and even philosophical intensity, something almost metaphysical, something having to do with experience and memory.  Levine has chosen to memorialize this event, and it's not hard to see why – there was about this event something so vivid and alive, something youthful and fun.  It makes me wonder if the memory is bittersweet for the older poet looking back on it, or if the memory still retains its taste of pure amazed joy.
As we end National Poetry Month, I hope you are able to find similarly intense and vivid poems that reminds us why we read and write poetry in the first place, and that perhaps might inspire you to put your pen to paper and memorialize something, no matter how large or how small.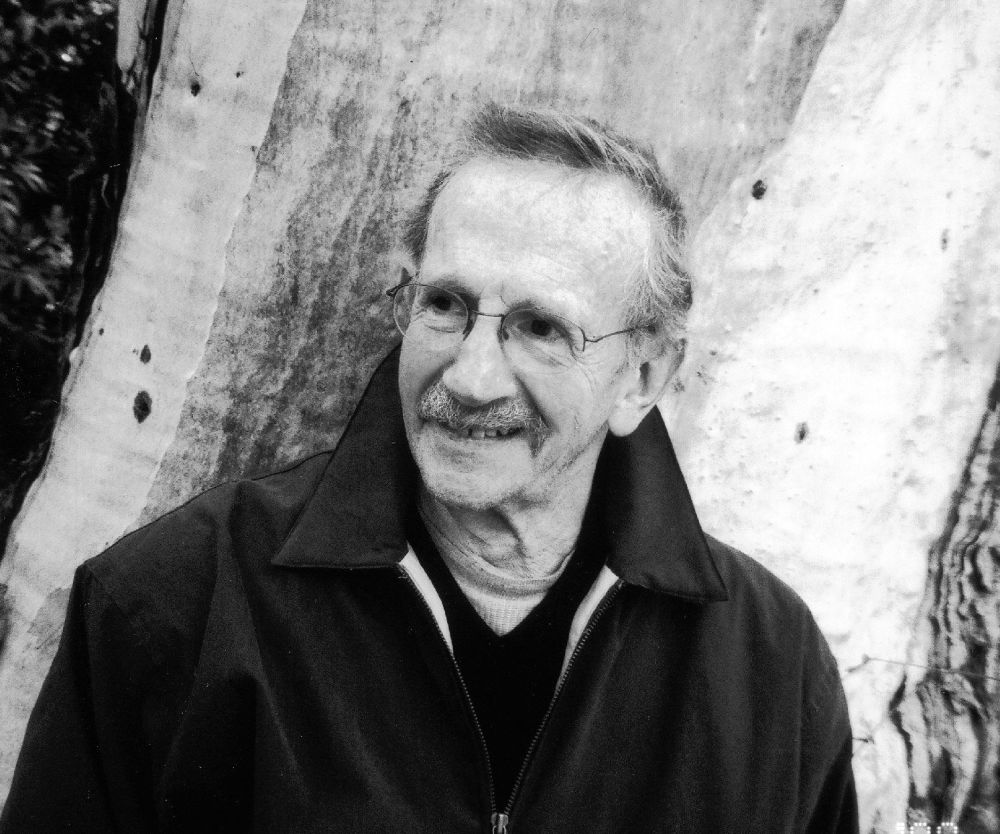 Philip Levine