Game of Thrones Season 7 premieres on July 16, 2017, and we're pumped.
So you've read the all books, binge-watched seasons 1 – 6, and formed attachments to (some of) the characters. What next? Why not try reading a recent title recommended by GoT author George R. R. Martin himself?
Follow the links to get these recommendations in print, audio, eBook, and eAudiobook from RRPL.
Happy reading!
Girl on the Train by Paula Hawkins
print | audio | eBook | eAudio
What Martin said: "The main narrator, an alcoholic who is slowly falling apart, is especially well drawn. It's a strong story, with a great sense of time and place, and one that had me from start to finish."
Dead Wake: The Last Crossing of the Lusitania by Erik Larson
print | audio | eBook | eAudio
What Martin said: "Larson is a journalist who writes non-fiction books that read like novels, real page-turners. This one is no exception. I had known a lot about the Titanic but little about the Lusitania. This filled in those gaps. Larson's masterpiece remains THE DEVIL IN THE WHITE CITY, but this one is pretty darned good too. Thoroughly engrossing."
Armada by Ernest Cline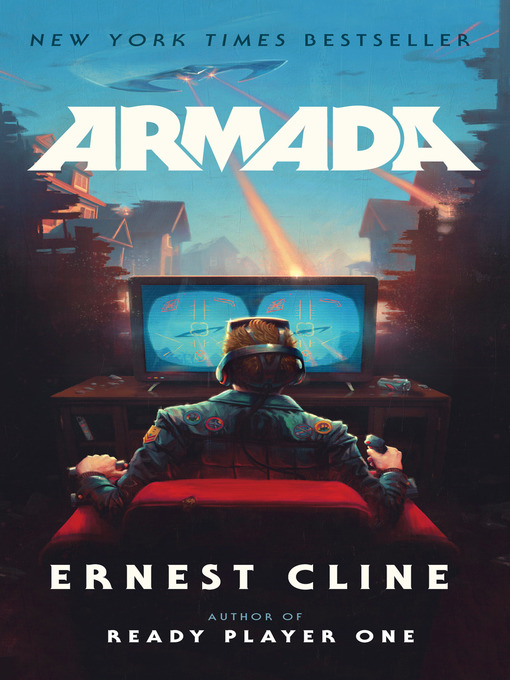 print | audio | eBook | eAudio
What Martin said: "I read an ARC of the long-awaited new novel from Ernie Cline of READY PLAYER ONE fame. ARMADA, like READY PLAYER ONE, is a paean to the video games of a bygone era, and is a tremendous amount of fun for anyone who remembers that time and played those games. (Those who did not may find it incomprehensible, admittedly). Hugely entertaining… though it does make me wonder if we'll ever see Ernie write something that isn't about video games. He's a talented guy, and I am sure that anything he writes would be terrific."
Lyndsey